Cross Pollination
a platform for the dialogue in-between performative practices and research
"the task is to make kin in lines of inventive connection as practices of learning how to live and die with each other in a thick present". (Donna Haraway)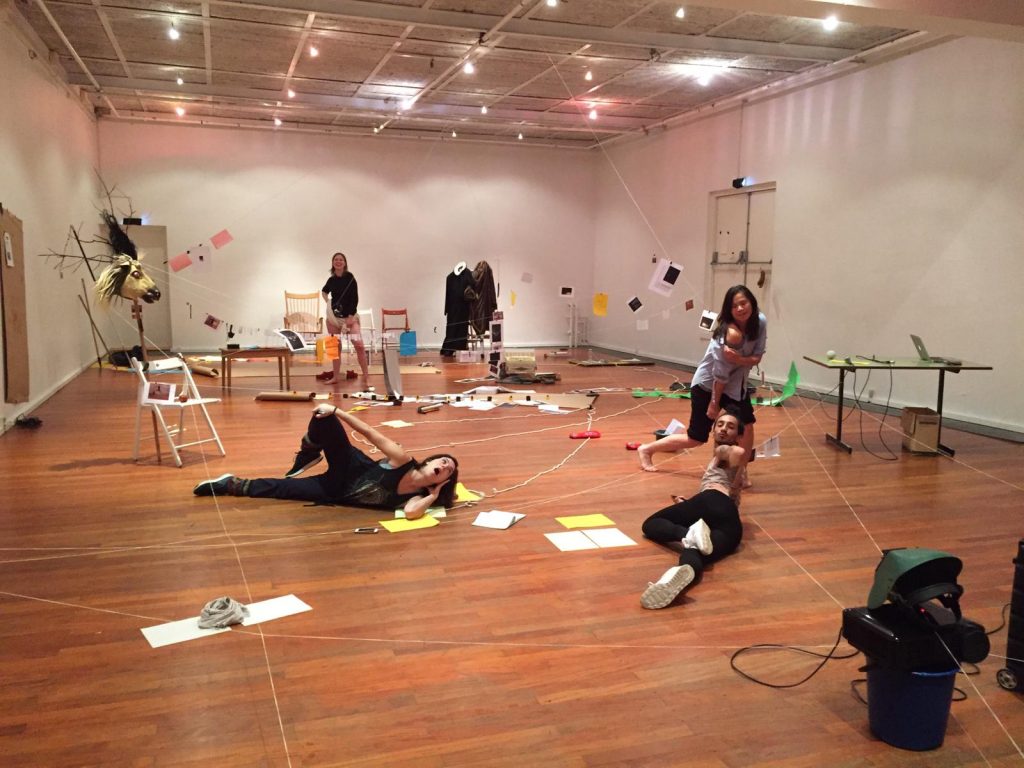 Cross Pollination is a research based performance platform where performers, theatermakers and researchers work together on the transmission, transformation and generation of knowledge, while exchanging highly specialized techniques.
CP bases it's framework on the principles of fertile differences, dialogue and collaboration between practices of art, community building and academic research. The platform includes artists, professors, writers, researchers from different parts of the world. The inspiration for Cross Pollination comes from both culture and nature: the idea of theatre laboratory and the bees who travel from flower to flower drinking nectar and sharing pollen as they dance in the hive.
Many contemporary performers and theatremakers have built up a personal constellation of knowledge about the art of the performer and its relation to society at large, with angles that challenge, inform and complement each other. At the core of the Cross Pollination sessions is the dialogue in-between practices, taking place in an evolving commons of knowledge. Ideas, questions and thoughts unfold into unforeseen directions by passing them through diverse minds and bodies. In this process of exchange and transformation, new knowledge and creative material is generated.
Cross Pollination gives individual artists and researchers a way to connect outside of production pressure and bureaucratic hierarchies, with time for creative research, nourishment, making professional friendships and colleagues. It investigates the craft, ethics and resistance that lie in breaking through the pressure of competition and isolation, in connecting to personal lineage in a time of a-historic and eternal 'nowness', in seeing each other through the invisibility of the 'fame-less' and offliners, in connecting the local with the global, the craft with the thought, the individual with the collective.
Working Structure of Cross Pollination
Cross Pollination has a horizontal structure and through it's members has bases in universities and production centers in several countries. Cross Pollination is organised in three pillars.
Cross Pollination sessions intensive closed laboratory sessions for performers, artists and researchers
Parliament of Practices
the network of performers and researchers, gathering in different ways in public events
CROP – production house of CP
– performances and work demonstrations originating from the CP sessions
– educational activities and workshops